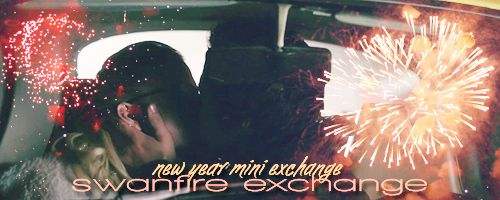 New Year Mini Exchange Rules, Dates & Deadlines, Sign Up Form

Come join
sf_exchange (A Emma/Neal fic and media exchange) for their New Year Mini Exchange. Sign up's are now OPEN!

This exchange will run very similar to our Winter Exchange (the gifts are now being posted, so come and check those out) the only difference is the minimal gift requirements are less.

The minimal requirement for this exchange are; Fic: 500 words, Graphics: 2, Fanmix: 6+ songs with cover art, Fanvid: 1 minute, Art: 1 piece (sketch/b&W), Icons: 5.